Rule changes may force septic tank upgrades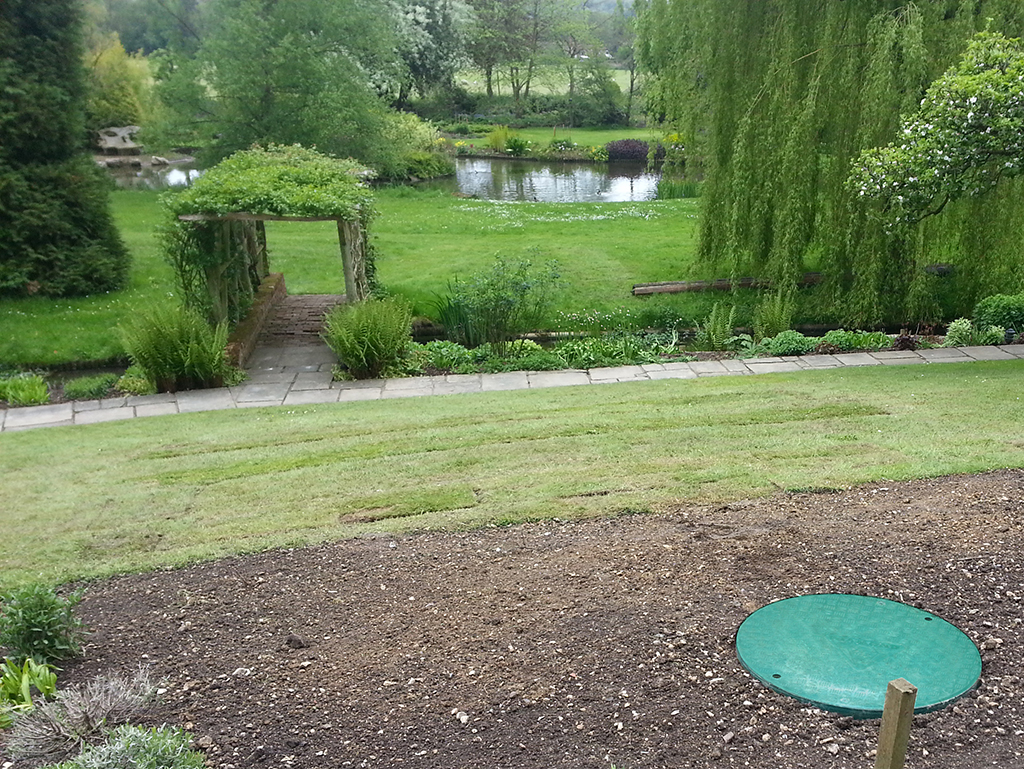 Revised regulations in England for septic tanks discharging to watercourses will be introduced in 2020. Andrew Baird, technical director of wastewater specialist WPL explains how this will affect self-builders and homeowners with onsite treatment.
Homeowners using off-mains treatment prefer to think about it as little as possible, but with Environment Agency rules about to change, it may be time to give yours some attention.
Unlike other parts of the UK, homeowners in England with private sewage treatment do not require a licence or registration provided that they are not discharging to an area of outstanding natural beauty or directly to groundwater where domestic and commercial abstraction is being undertaken. However, those whose facilities are found to be polluting the land or water do still risk prosecution.
The situation in Scotland is different, as householders need to purchase a Controlled Activity Regulations (CAR) licence to discharge anything to land or water. In Wales, onsite sewage treatment systems need to be registered with Natural Resources Wales and in Northern Ireland the discharge of domestic sewage to any surface water or groundwater requires the consent of the NI Department of Environment.
Pollution risk
Traditional septic tanks pose a high pollution risk due to low-grade treatment within the tank and the poor quality of the wastewater discharged. Many are legacy systems from a time before dishwashers and washing machines, when domestic water use was lower and are not suited to modern consumption.
The updated Environment Agency rules means that householders in England with a septic tank discharging to a watercourse now have until 1 January 2020 to carry out an upgrade. If they want to sell an affected property before this date the upgrade must happen first.
If the Environment Agency finds evidence that a septic tank discharging to surface water is causing pollution, it will need to be replaced or upgraded prior to 2020. Usually this has to take place within a year, although it tends to be agreed on a case-by-case basis.
According to the Environment Agency, the options available to householders needing to upgrade are:
Connect to mains sewer where available
Install a drainage field so the septic tank can discharge to ground instead of water
Replace your septic tank with a small sewage treatment plan
Robust treatment
Domestic sewage treatment plants have improved massively over the last decade and much more robust systems are now available. For example, the WPL Diamond packaged treatment plant meets all the requirements of the new rules and incorporates an aerated process designed to handle the increased flows associated with contemporary lifestyles.
Sizing is very important when selecting any domestic sewage treatment system and ideally householders are advised to select a supplier accredited by the industry trade association British Water. They should ask their supplier to demonstrate that the system they are recommending complies with British Water's Flows & Loads code of practice for package treatment plants.
To deal with our water-intensive contemporary lifestyles, the recommendation is for 150l/d per person throughput. Less scrupulous suppliers may recommend smaller plants to cut costs, but upsizing at a later date will incur additional expense down the line and potentially cause issues when the property comes to be sold.
While it is possible for self-builders to install their own package treatment plants, WPL only works with a network of independent experts to ensure that their plants are always fully compliant. Drawing on decades of experience gives homeowners peace of mind and provides access to an end-to-end service from plant selection, through installation, to maintenance and desludging.
Installing the plant is often the easiest part of the process. Meeting environmental and building regulations can require more specialist expertise so that problems do not emerge down the road.
An experienced independent expert can also help clients calculate whole lifecycle running costs for their treatment plant, including energy consumption, maintenance and desludging intervals. Households can reduce their environmental impact and relax in the knowledge that the risk of fines for unintended breaches of the new rules has been eliminated.
Easy to install
It is no surprise that investment in quality wastewater treatment can improve the resale value of a house. The WPL Diamond meets the current British and European Standard for small sewage treatment plants and is fully compliant with Environment Agency regulations. This top-grade equipment comfortably exceeds most discharge consent standards, though where sites have more stringent ammonia consent standards, an expert installer can advise on additional processing requirements.
The latest single-tank wastewater treatment systems are easy to install and boast up to three-year intervals before desludging. This compares favourably with septic tanks, which often require annual emptying. The lower maintenance requirement is much more compatible with the busy lives and high expectations of today's homeowners.
Questions to ask
Before selecting your sewage treatment plant, here are some questions to ask your supplier
Does the proposed site meet building regulations?
Will the discharge meet environmental regulations?
What size plant do I need for my property?
Am I in an exclusion zone?
Does the plant conform to the EN12566-3 standard?
Is the supplier accredited by British Water?
Can my installer manage the whole process?
What will the upfront costs and running costs be?
Feature image: Newly installed WPL Diamond DMS
Further information
To find out more about Government rules on small sewage plants in England, visit the government site for general binding rules
British Water codes of practice can be downloaded

here
Author biography
Andrew Baird is technical director of specialist environmental wastewater treatment company WPL. He is also convenor of British Water's Package Treatment Plant Focus Group and a member of the British Standards Institute (BSI) committee on wastewater treatment plants. As a British Water's representative in Working Group 41 (BSI), he will help shape two British Standards (BS) that will also contribute to European Norms (EN). He has nearly 30 years' experience in the UK water industry.